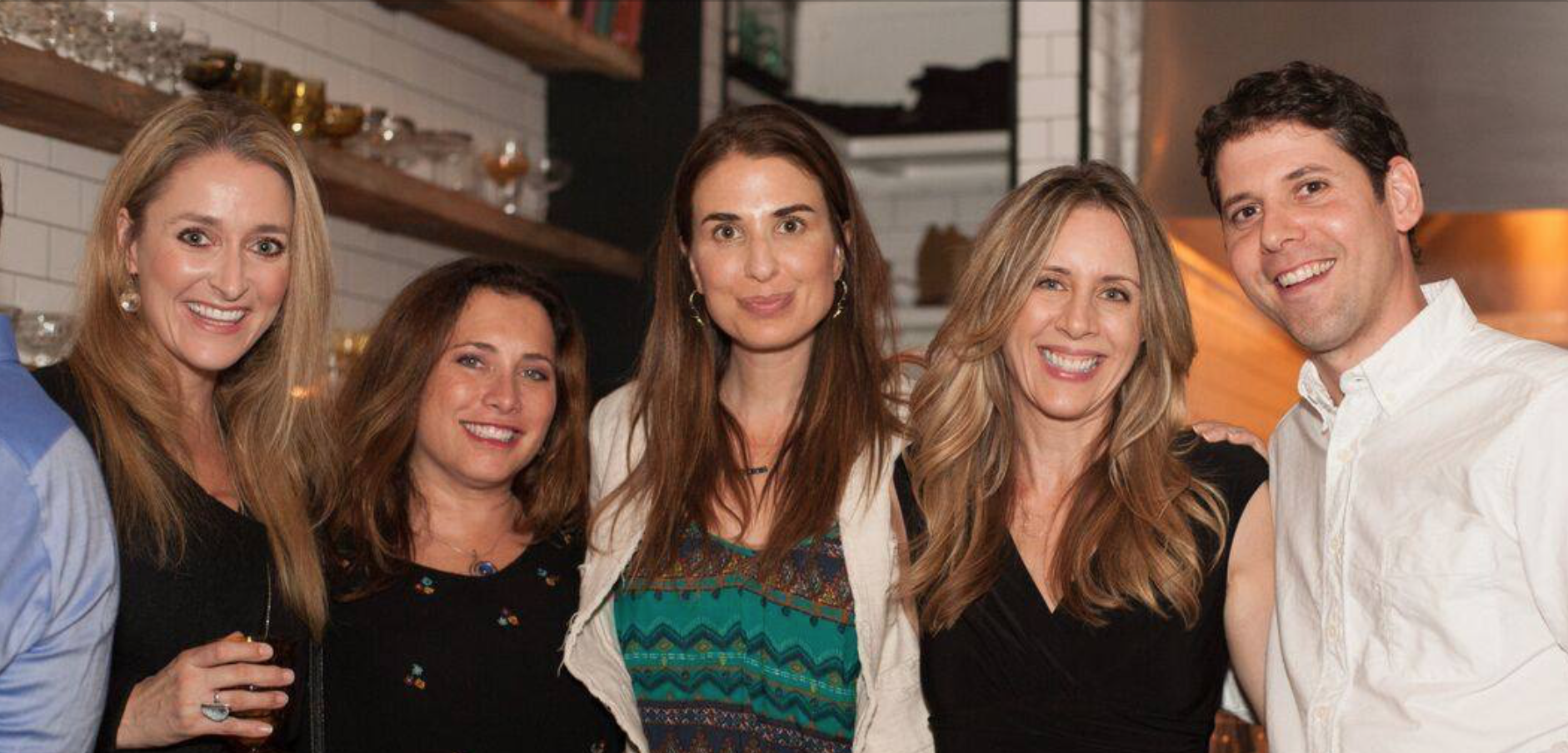 Learn from the best
Meet our passionate, knowledgeable, and experienced team of mindfulness meditation teachers. They incorporate key psychological insights into their meditations to help you dive more deeply into your own behaviors, so you can make more conscious choices and apply mindfulness to your life.
Ashley Graber is a licensed psychotherapist and certified mindfulness & meditation teacher with a private practice in Santa Monica. Ashley is Curriculum Co-Director at Evenflow and runs the Families Mindfulness program at The Center for Mindful Living. Ashley teaches meditation to adults, children, and those in rehabilitation suffering from addiction.
Shira Myrow is a licensed marriage and family therapist, mindfulness practitioner, and meditation teacher. Shira is founder of the Santa Monica collective Yale St. Therapy and Curriculum Co-Director at Evenflow. Shira specializes in working with anxiety, couples, intimacy issues, parenting, and adult children of parents with severe mental illness.
Jen Waldburger has a master's in social work and has been working with adults, children, and families for more than 20 years. She is co-founder of Sleepy Planet Parenting, co-director of the Mindfulness program at several schools in Los Angeles, and coauthor of the award-winning book The Sleepeasy Solution and Calm Mama, Happy Baby. She is also a certified teacher of Yoga Nidra.
Travis Eliot is a yoga, meditation, and Ayurveda teacher based in LA. He practices chanting and created the DVD sets "The Ultimate Yogi," "Yoga 30For30," and co-authored Holistic Yoga Flow. He leads retreats and trainings globally.
Jason Thomas is a licensed educational psychologist and mindfulness teacher. Jason has a private practice in Los Angeles where he enjoys working with clients to integrate mindfulness with evidence-based psychological counseling treatments.
Lauren Eckstrom is a certified yoga teacher, yoga teacher instructor, and meditation teacher who leads trainings and retreats all over the world. She has been featured in multiple publications about yoga and wellness.
Cori Rosenthal is a marriage and family therapist and certified mindful eating teacher with a private practice in Los Angeles. She is passionate about meditation as a path to healing as well as supporting others to heal and create a healthy relationship between food and their bodies.
Mick Kubiak is a licensed Marriage and Family Therapist in private practice in Santa Monica and Los Angeles.She is a lifelong student of yoga, meditation, and Taoism, and currently teaches meditation privately, and via the Evenflow App. She received her BA in English Literature from Cornell University and her Masters in Clinical Psychology from Antioch University Los Angeles.
Lauren McMeikan is an Associate Marriage & Family Therapist , a certified Intuitive Eating instructor, and meditation teacher who uses Mindfulness based Cognitive Behavioral therapy to treat individuals suffering with OCD disorders, body image issues and eating disorders.
Ian Hoge received his Masters in clinical psychology from Antioch University and is also a graduate of the Inner Kids Mindfulness program, and Mindful Schools curriculum training. Ian is the Director of the Mindfulness Program at The Stephen Wise Elementary School, a Marriage and Family Therapist Intern, and is a certified yoga instructor at Corepower Yoga.
Amanda Gilbert is a meditation research collaborator and certified meditation and mindfulness instructor. She is also trained in MBSR and qualified in Mindfulness-based Eating Awareness. She was Center Director for The Aging Metabolism and Emotions Center at UCSF. She is also the Founder of The Daily Practice Organization.
Markus Rogan Markus holds a Masters Degree in Clinical Psychology and a Bachelor's Degree from Stanford University. Markus conducted clinical and psychological research at UCLA. He is Austria's most decorated swimmer with over 20 medals and has been honored with the Golden Cross of Honor of the Republic of Austria and the United Nations Medal of Honor for Civil Courage among many others.
Laura Cousins is a certified mindfulness facilitator through UCLA's Mindful Awareness Research Center and certified in Mindful Self-Compassion and Mindfulness-based Relapse Prevention through UCSD's Center for Mindfulness. She Co-Created the Mindfulness for Families program at The Center for Mindful Living in West Los Angeles and she is a lead teacher for Susan Kaiser Greenland's Inner Kids Program. Laurie specializes in working with youths, families, and people dealing with mood disorders, addictive behaviors, and trauma.
Jason Ryterband is a mindfulness teacher in Santa Monica, CA, and the founder of Insight Meditation Support, which offers mindfulness resources and one-on-one mentoring to practitioners across the country. He is a certified meditation facilitator through Against The Stream Buddhist Meditation Society, a teacher with LA-based non-profits CompassionLA and Mettagroup, and a facilitation trainee with UCLA's Mindful Awareness Research Center.
Elisha Goldstein is a clinical psychologist and cofounder of The Center for Mindful Living in Los Angeles. An author and speaker who synthesizes essential concepts from traditional psychotherapy with mindfulness to achieve mental and emotional healing, Dr. Goldstein designed the breakthrough program Mindfulness at Work for eMindful.com, which has been recognized by the National Business Group on Health for its success with stress management. He also codeveloped CALM (Connecting Adolescents to Learning Mindfulness) with his wife Stefanie Goldstein, PhD.